The role of engineering has had a huge impact on humanity – past and present. This National Engineering Day, Managing Director of CMG Technologies, Rachel Garrett, explores how they've used engineering to improve people's lives. 
Engineering has the ability to significantly change lives for the better – in fact, it's what attracted me to this industry. Engineering is integral to the creation of medical instruments, sustainable energy technology, mobile phones and so much more. So, the impact it can have is limitless. 
At CMG Technologies, we pride ourselves in the innovating work we do. Using metal injection moulding (MIM) and 3D metal printing, we are able to create intricate components for all product types. 
Ventilator components

Following a national call to increase production of PPE in response to the Covid-19 pandemic, CMG Technologies stepped up to offer support. Using MIM, we were able to support sensor technology brand, Hummingbird, in ramping up production of sensors used for ventilators. 
Undoubtedly, this boost in production helped make a huge impact to people suffering with severe respiratory problems. Hummingbird said the increase in production was made possible due to CMG's "extraordinary efforts and professionalism". 
Cervical Rotating Biopsy Punch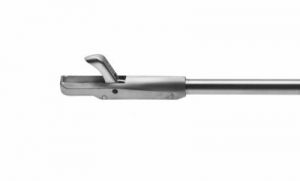 CMG Technologies has been working with DTR Medical for a number years. After facing high costs and unreliable lead times from its former supplier, they approached CMG for support. We use our in-house MIM to manufacture the sharp cutting jaw used in their Cervical Rotating Biopsy Punch. This vital instrument is used to test for cervical cancer, so has a huge impact of people's health and livelihoods. 
Thanks to our engineering capabilities, we are able to produce components which allow for a clean cut of tissue at first attempt. Therefore, helping the gynaecologist work efficiently while minimising discomfort for patients. 
Our work helped DTR Medical win the MediWales Innovation Award in 2012   
Reducing discomfort of braces 

Anyone who had fixed metal braces will certainly remember the pain of the archwire digging into their gums and mouth. They were originally fitted with balls of wax to reduce irritation, however these were only ever temporary. 
Thanks to the beauty of engineering, we have been able to provide a permanent solution to the issue. CMG Technologies uses MIM to create intricate covers for the archwire on behalf of DB Orthodontics. While it is only the size of grain of rice – the impact it has is certainly great for the user. 
Through our entirely in-house services, we are able to save companies money and ensure fast lead times. Additionally, and thanks to engineering itself, we are able to keep waste to an absolute minimum. By innovating our processes, we can break down unused filament and feedstock for future use. 
So, whether its big or small, engineering certainly has a positive impact on life everywhere. To find out more about our work this National Engineering Day, don't hesitate to get in touch.