3D Printing

In house capabilities at CMG Technologies
CMG Technologies is no stranger to enhancing the quality of products across many sectors with its Metal Injection Moulding (MIM).
This technology is now complimented by our extensive 3D printing capabilities.
We will support you all the way from initial concept design, onto the printing itself and finally the critical debind and sinter processing operations required to densify the part to a solid metal component. We even have the in-house capabilities to machine or polish the parts to achieve the required finish.
CMG Technologies is the solution to all your additive manufacturing needs.
Step 1: Filament creation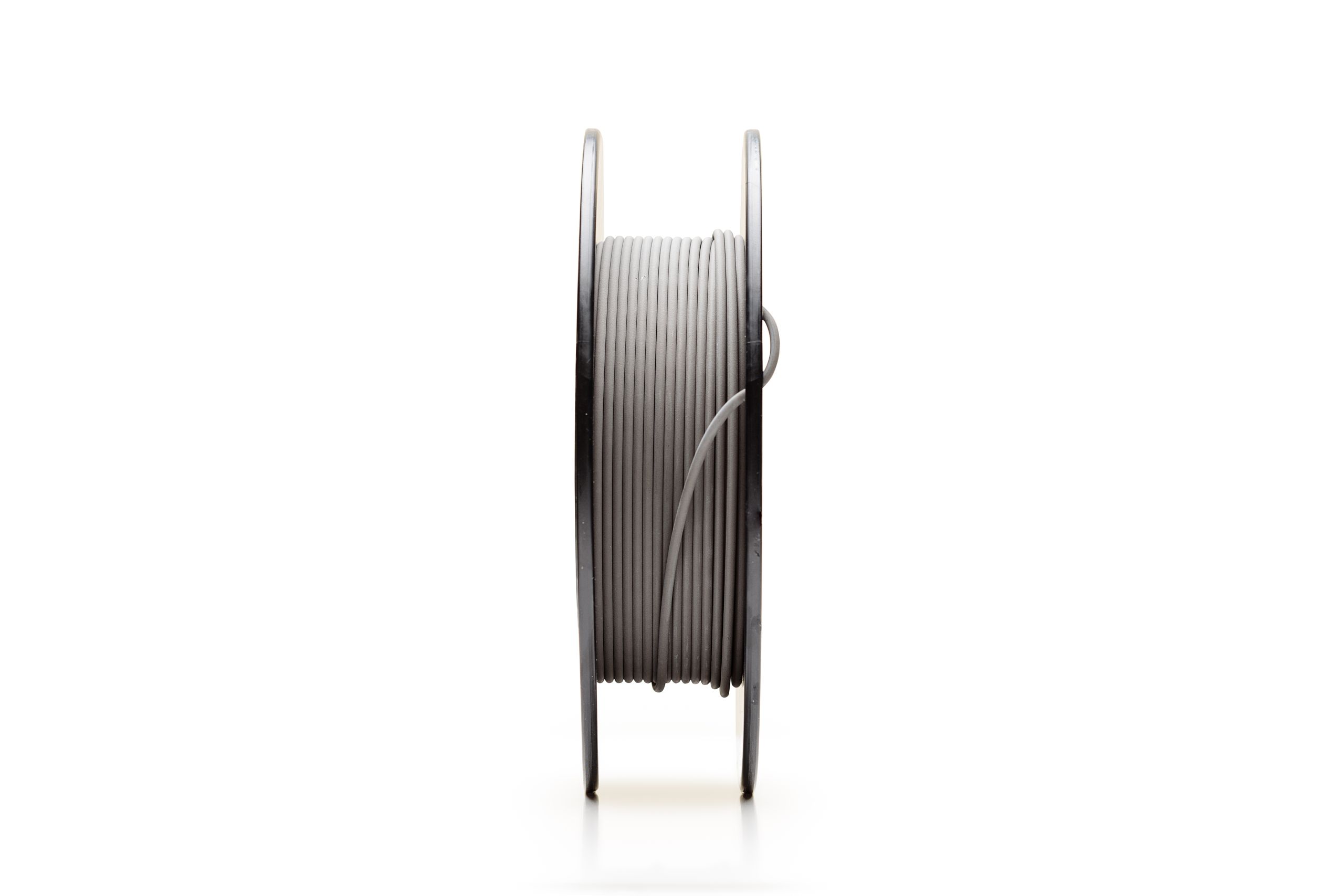 Mix thermoplastic polymeric binder with metal powder in order to create feedstock
Extrude feedstock into filament of either 1.75mm or 2.85mm diameter
Step 2: 3D printing via FFF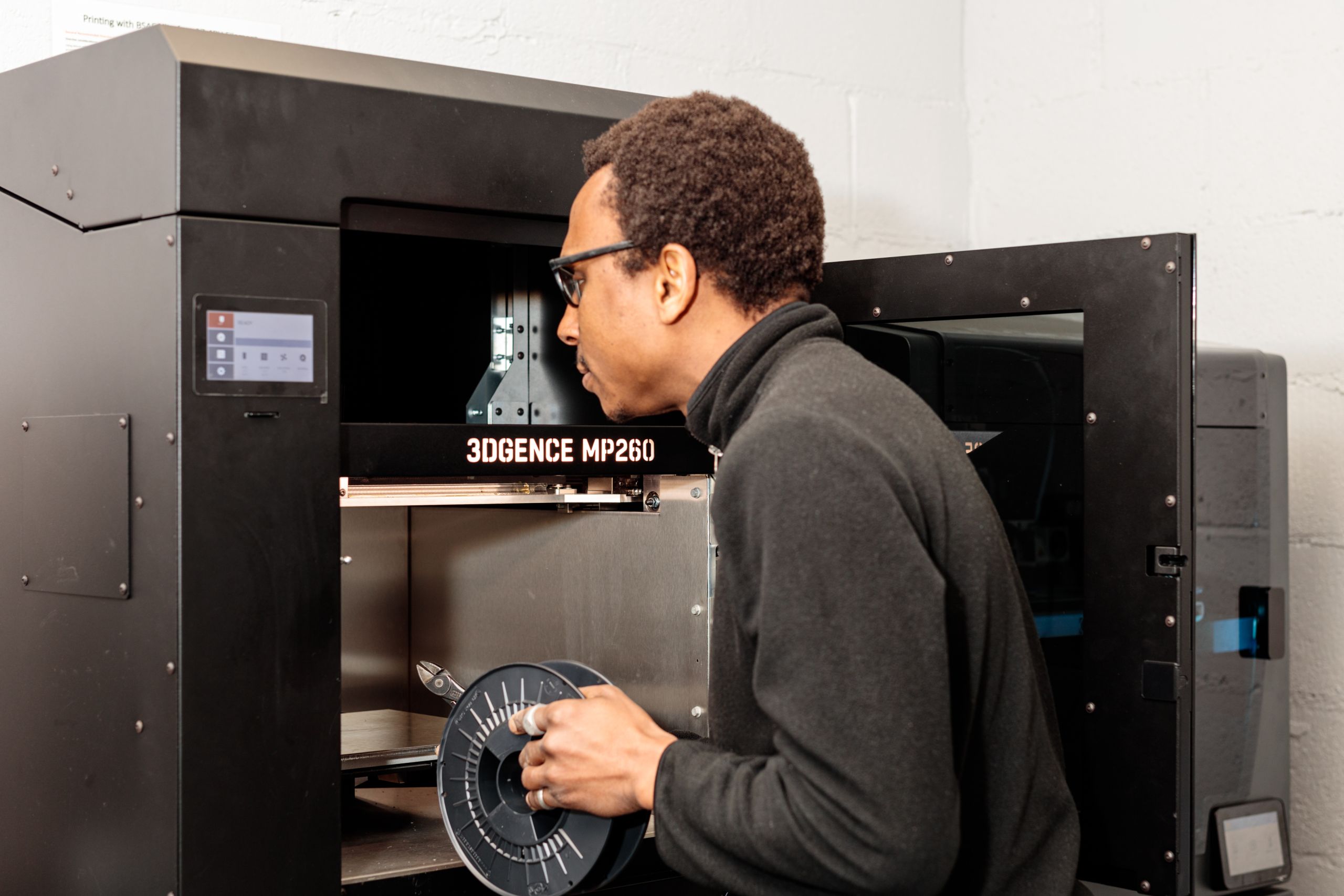 Scale the part up by 15-20% to account for shrinkage during sintering
3D print using an FDM printer with a metal pack adaption or a metal FFF printer to produce the green parts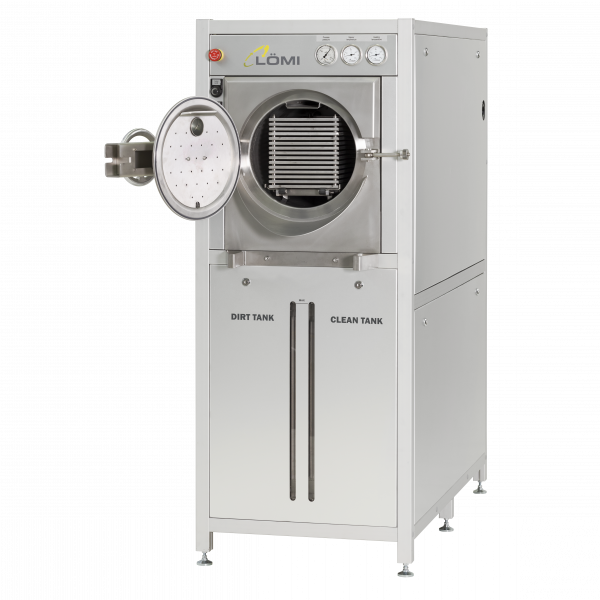 The printed green parts are placed into our debinding system
Our recyclable solvent removes most of the binder system at this stage to create the brown part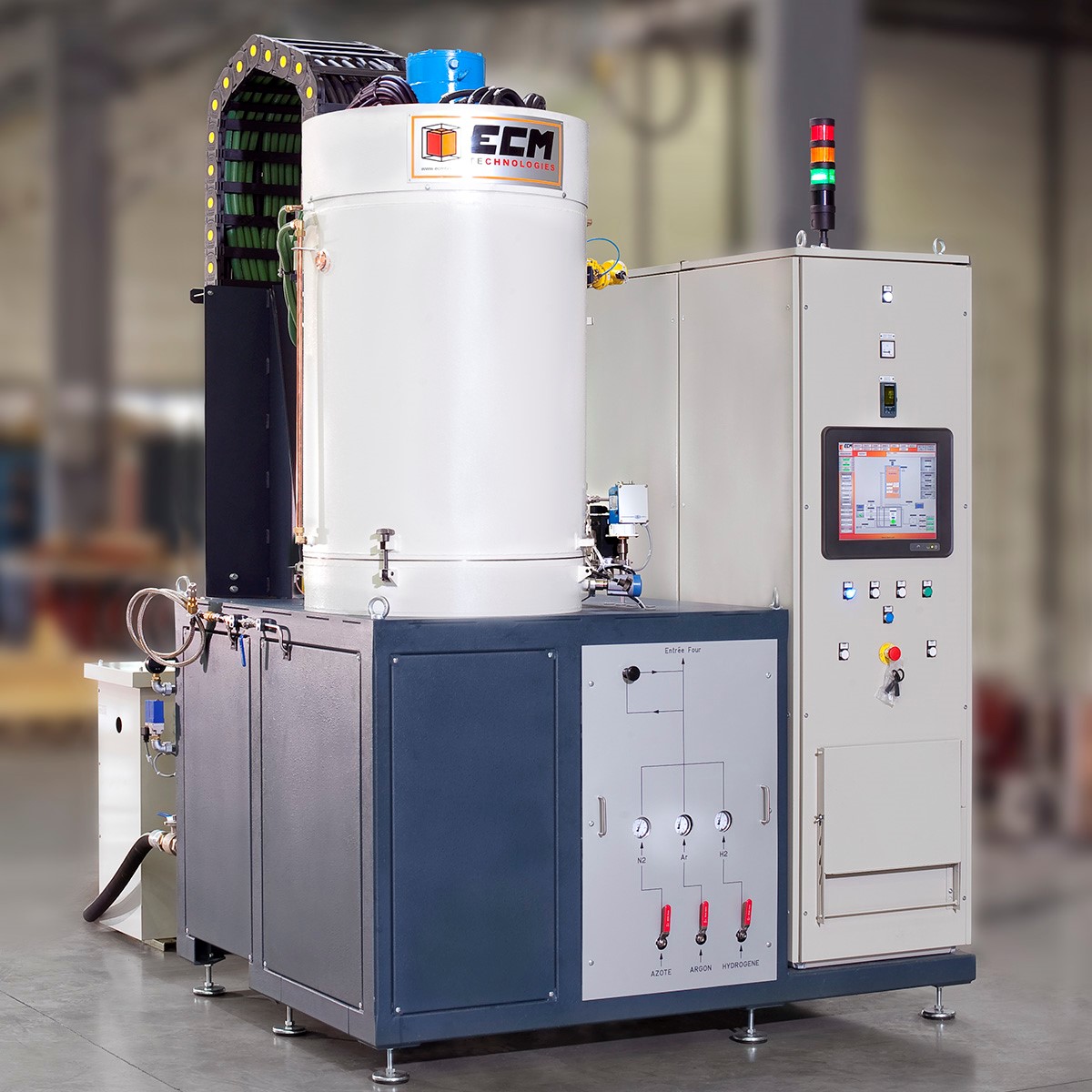 Brown parts are placed into a furnace and sintered at a high temperature in a controlled atmosphere
The heat removes the remaining binder and densifies the component to its finished size and shape, leaving you with a solid metal 3D printed part.
3D printing services at CMG
CMG Technologies is the one-stop solution for 3D printing and post-processing services, we offer:

Complete turnkey solution in-house:
FDM/FFF 3D printing of the part, followed by the processing operations of debinding and sintering to densify the part to a solid metal component
Download our Tech-X filaments factsheet

Alternatively, parts can be 3D Printed on your own FDM/FFF printer and sent to us for the debinding and sintering process to densify the part to a solid metal component

Post processing machining and polishing of sintered parts to the highest quality
Technical characteristics
The technical characteristics of our FDM/FFF 3D printing are displayed in the table below:
| | |
| --- | --- |
| Property metal FDM/FFF | Value |
| Material selection | Currently available: 316L, 17-4PH, 100Cr6, Copper, H13 tool steel, Inconel 625 |
| Common layer thickness | 50-200 µm |
| Typical infill density | 35-100 % |
| Typical dimensional accuracy | ± 0.1-0.2 mm |
| Filament Diameter | 2.85 mm (1.75 mm upon request) |
| Suitable printer drive system | Direct Drive with at least dual gears e.g. Bondtech dual gears |
This image shows a clear outline of the maximum footprint dimensions we can print and process here at CMG Technologies.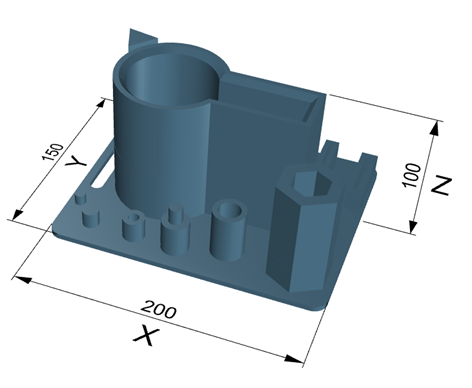 We produce our own range of high-quality metal filaments: CMG Tech-X. Our filaments are produced using extremely fine powders. As a result, the 3D printed parts have an exceptionally smooth surface finish and fine build layer lines, enabling clear detail and definition to be achieved.
We currently produce filaments in the following materials:
| | |
| --- | --- |
| Material | Properties |
| 316L stainless steel  | It provides high corrosion resistant due to its low carbon content |
| 17-4 PH stainless steel | It provides an outstanding combination of high strength, good corrosion resistance, and good mechanical properties as well as magnetic. Through precipitation-hardening, a heat treatment technique, the material can be made even harder and stronger. |
| 100Cr6 hardening steel | It is a through hardening bearing steels intended for rolling contact and other high fatigue applications. It is mainly used for small and medium sized bearing components. It is also regularly used for other machine components that require high tensile strength and high hardness. |
| Copper | As a pure metal, it is suitable for thermal applications because of its high thermal conductivity. Complex heat sink components with thermal features can be manufactured. |
| H13 tool steel | H13 is an air hardening chromium die steel used for a range of applications such as hot forging and pressing dies. The higher vanadium content ensures increased resistance to heat checking and all-round improvement to properties at elevated temperatures. |
| Inconel 625 | A nickel-based alloy that possesses high strength properties and resistance at elevated temperatures. It also demonstrates remarkable protection against corrosion and oxidation. |
[vc_video link="https://youtu.be/dDMMHn9DF4A" el_width="70″ align="center"]
We are expanding this list as further materials are developed,  if you would like to be kept updated on these developments, please email us at 3dprinting@cmgtechnologies.co.uk
The filaments are compatible with FDM printers that have a metal pack adaption and Metal FFF printers.
They produce exceptional parts and several examples can be found below:
We have prepared a range of useful documents to help you get the most out of the CMG Tech-X filaments, from our handbook to tips for each material.
Click on the downloadable factsheets below for more information:
Advantages and Key Applications
Metal 3D printing opens a world of possibilities for your business and products. Whether it's the quick turnaround of prototypes and functional parts or the creation of bespoke metal components and gadgets. The benefits are substantial.
Our services can produce 3D metal printed parts from anything between one and 1,000 per component, and allows you to:
Reduce development costs
Increase your speed to market
Manufacture parts more sustainably
Create a competitive advantage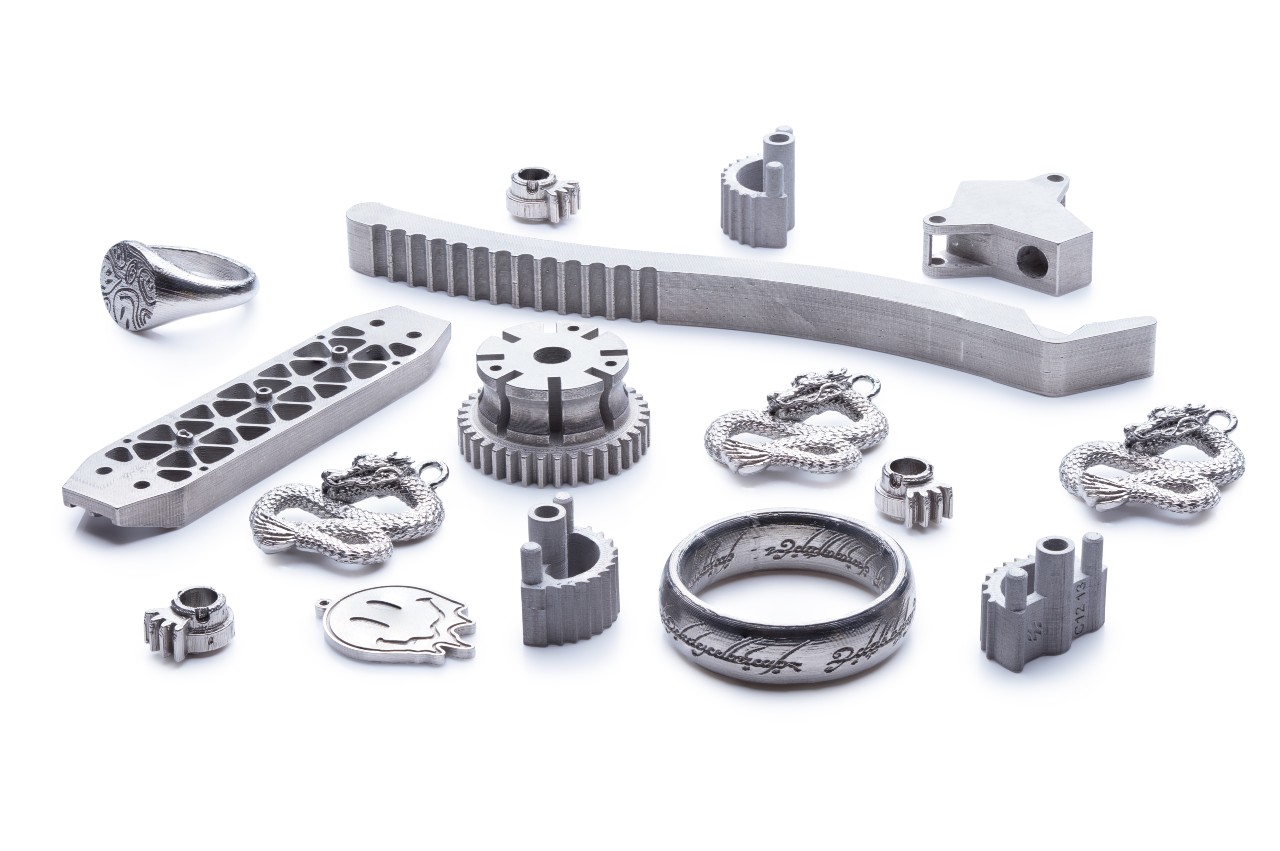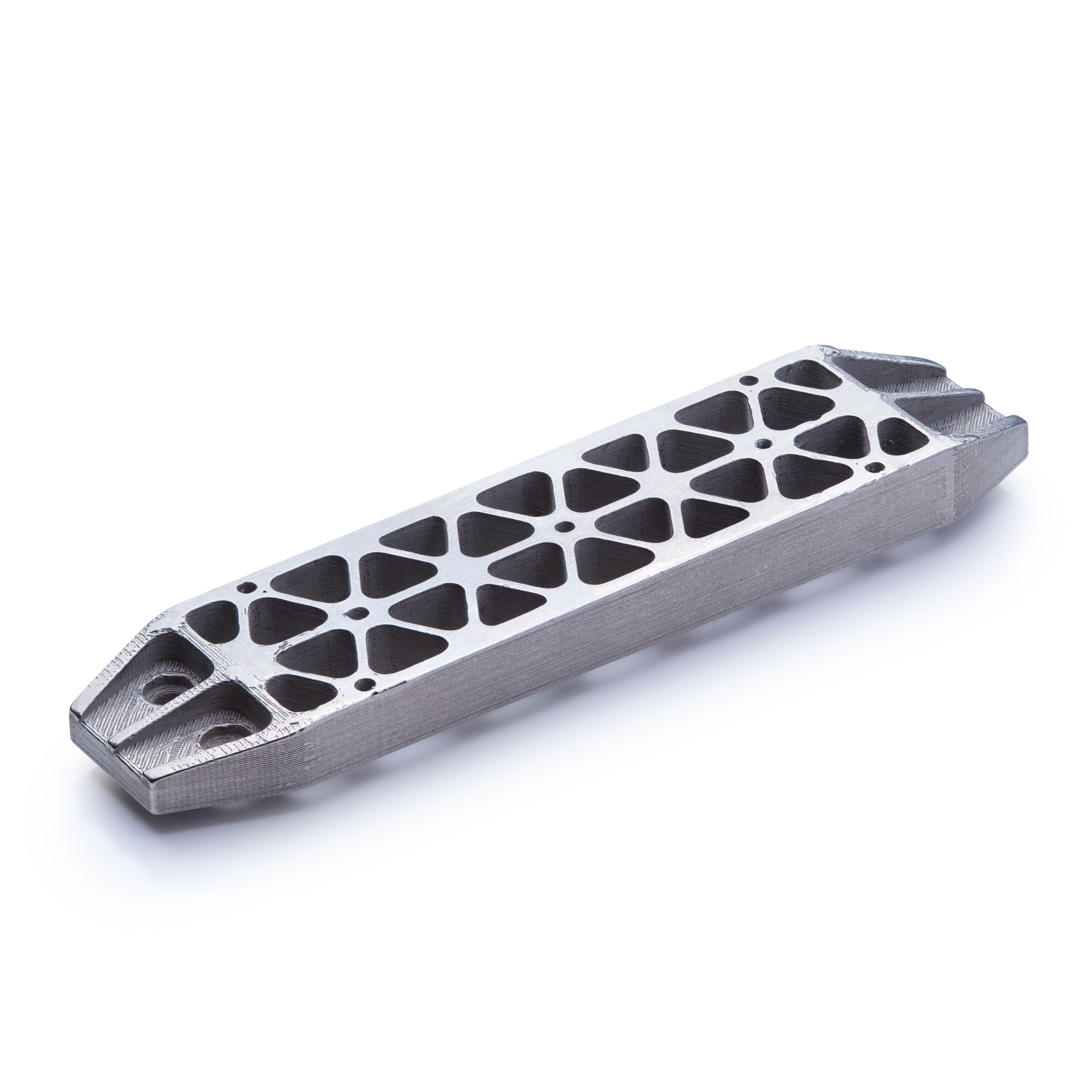 Sustainability in CMG's 3D printing
Reusable
All printed materials, known as green parts, and wasted filament are reused if they are not required for the product. So, instead of going to waste, they are reground to produce feedstock granules and respooled into filament.
Minimal waste
Both MIM and Metal 3D Printing are additive manufacturing methods. So, parts are produced as a net shape, eliminating waste in the form of swarf or debris created in traditional subtractive manufacturing processes such as machining. Unlike traditional methods, 3D printing removes the need for components to be made of multiple parts. Also, printing is precise, so parts are not carved from a block of metal which leaves waste.
Low Emissions
The solvent used in our debinding system can be recycled, therefore reducing emissions produced. Also, we sinter 3D printed and MIM parts together to maximise efficiency and continuously explore new ways to shorten the sintering process.
Efficient
Our user-friendly process can print most sinterable metals and ceramics. Thanks to our solvent debinding system, 3D printed parts are at least three times faster to debind than traditional systems. 3D printing allows parts to include shapes and features usually not possible with traditional methods.
Subscribe to our newsletter for product and industry innovations.